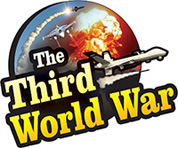 Moscow/Wellington: Russia has expressed its support to Iran while showing displeasure over the fresh and harsher sanctions imposed by US President Donald Trump. Russia has announced that it will make all the necessary efforts to save the nuclear deal signed with Iran in 2015. Similarly, Federica Mogherini, High Representative of the European Union for Foreign Affairs and Security Policy, has appealed that the European companies should continue the trade with Iran without paying any heed to the sanctions imposed by the United States.
President Trump, while announcing the sanctions had warned that the United States will sever relations with anyone dealing with Iran. This warning was targeted at China, Russia and the European allies of the United States. However, Russia and the European Union have criticised the sanctions imposed against Iran and have strongly supported the deal signed three years ago.
While reacting to the US President's decision, the Russian foreign ministry has termed these sanctions against Iran as disappointing. It accused the United States of violating the international and United Nation's rules regarding the deal with Iran, by imposing the sanctions. Russia does not accept the sanctions and will take all the necessary steps to save the historic Iran nuclear deal and the economic interests connected with Iran, clarified the Russian foreign ministry. It has also appealed to all the countries to not bother about the United States sanctions as the Iran Nuclear deal has been very successful.
Mogherini who is on a visit to New Zealand said that saving the Iran nuclear deal is EU's responsibility. 'Saving the Iran nuclear deal is in the interest of Europe as well as the entire world. The European Union will continue its efforts to save the deal and make economic concessions available to Iran,' informed Mogherini. At the same time, Mogherini appealed to the European companies to continue their trade with Iran without being intimidated by the sanctions imposed by the United States.
Nevertheless, with the looming fear of the United States' sanctions, major companies of Europe have already withdrawn from trade relations and cooperation with Iran. Whereas, the other companies also claim to have been put in a tight spot regarding their cooperation with Iran.