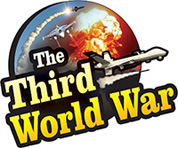 Washington: '20% of the world's crude oil, passes through the Strait of Hormuz. In this situation, Iran has prepared to block the Strait by holding large-scale war exercises in this region. This is a warning to the United States,' warned the Chief of US Central Command, General Joseph Votel. General Votel also claimed that General Qassem Soleimani of Iran is behind these Iranian movements in this region, along with these war exercises.
Last week, the 'Islamic Revolutionary Guards Corps' of Iran had organised huge naval exercises in the Hormuz Strait and the Persian Gulf. More than 100 gunboats and surveillance ships participated in these exercises, known as 'Swarm Drill'. Iran holds these exercises every year in the months of October-November. But in view of the threat of the sanctions to be imposed by US President Donald Trump on Iran, this year, the exercises were held earlier than usual.
Even before the beginning of these exercises, in view of the threats being issued by Iran, the United States had warned that the US Central Command in the Middle-East and the Fifth Fleet of the US Navy deployed in the Persian Gulf, were prepared to face any eventuality. The United States has taken serious note of the exercises in the Middle-East. This is evident from the statements of the Chief of US Central Command, General Votel.
'The United States is preparing to impose harsh sanctions against Iran. It is clear that organising these huge war exercises in the Strait of Hormuz at the same time, is Iran's attempt to send a message to the United States. Iran is trying to show its strength to the United States. There are naval mines, ships laden with explosives, naval defence missiles and radar systems included in these exercises,' warned General Votel during a press conference held at the Pentagon.
General Votel claimed that General Qassem Soleimani, Chief of the Quds Force of Iran, is the mastermind behind these exercises. 'General Soleimani is involved in all the destabilising activities in the Middle-East , carried out by Iran. You will definitely find General Soleimani, wherever there are any major Iranian activities,' retorted the US official.
General Soleimani is the head of Quds Force which is a part of the Iranian Revolutionary Guards. General Soleimani is in command of the Iranian participation in the action against the terrorist organisation IS in Syria over the last few years. He has played a major role in the establishment of the Iranian military bases and increasing the Iranian influence in Syria and Iraq. General Soleimani's visits to the sites of conflict against the IS had become a topic of discussion.