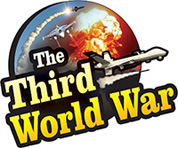 Rome: President of the European Union parliament, Antonio Tajani has warned that the enmity with both the United States and Russia at one time, could end the European Union. Over the last few years, the identity and role of the European Union has become unclear and therefore the Union is in this state, claimed Tajani.
Jean Claude Juncker, the Secretary General of the European Union is preparing to meet US President Donald Trump for discussions. It is believed that these discussions will prove important in view of the trade war flaring up between the United States and European Union. But contradicting opinions are being expressed in the European Union, showing that there is no consensus in the Union regarding the policies for the United States.
The Commissioner of the European Union is speaking a language of teaching a lesson to Trump. France and Germany have indicated that they will be retaliating against the United States in the trade war. At the same time, President of the EU parliament has issued this ultimate warning that the European Union will be crushed because of enmity with both the United States and Russia at the same time.
Tajani expressed these concerns about the future of the European Union during an interview with an Italian radio channel. Till date, the European Union has served like a bridge between the super powers the United States and Russia. But in the last few years, the Union has lost its identity and its role also has become unclear. Therefore, the European Union is not capable of carrying on this function, concluded Tajani. At the same time, Tajani pointed out that the European Union does not have the strength to fight both the super powers, the United States and Russia simultaneously and expressed fear that this will result in the end of the European Union.
The European Union is already facing a financial crisis. But Tajani highlighted that the immigrant crisis is more terrifying than the financial crisis. Tajani has also warned that the immigrant influx has brought a major social crisis to Europe and this will be dangerous. Tajani criticised the United Kingdom saying that it should take the Brexit decision once and for all as we all are waiting for the decision.
Tajani also objected to the day to day change of stand by British Prime Minister Theresa May. Reminding that United Kingdom is not self sufficient in its food supply, he warned that the United Kingdom is dependent on the European countries for the supply of the basic necessities.