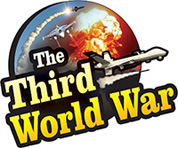 Washington/Tehran: US President Donald Trump announced the imposition of all the sanctions that were in place before 2015 against Iran. The Trump-imposed sanctions target individuals with 300 new names and also the transactions between Iran and the European Union (EU). Severe reactions have emanated from the European Union and Russia along with Iran against the sanctions. Iran has warned the United States that its proceedings would never succeed and appealed to the European Union (EU) and Russia to maintain the transactions with Iran. Whereas, Israel has welcomed the sanctions.
While declaring of the sanctions against Iran, President Donald Trump claimed them to be the harshest sanctions ever imposed over the country. At this time, Trump posted his photo on Twitter bearing the caption 'Sanctions are coming'. Following Trump's announcement, the US Secretary of State Mike Pompeo and US Secretary for the Treasury Steven Mnuchin gave details of the ensuing sanctions.
Secretary of State Pompeo said that the sanctions had been imposed to bring about a complete change in the Iranian policies and behaviour adopted so far. These sanctions target 700 individuals from Iran along with companies from the oil, finance, investment, shipbuilding sectors. Pompeo clarified that the objective of the sanctions was to bring the Iranian oil exports to nought. Also, these would target the international mechanisms like SWIFT along with Iran and the countries transacting with Iran, Secretary for Treasury Mnuchin warned.
The sanctions against Iran would be effective from 5th of November. Even so, the United States has announced concessions for its allies. Eight countries including India, Japan, South Korea, Italy and Turkey were granted the concessions. The United States clarified that these counties were considered for concessions as some of them have promised to reduce while some have promised to cease transactions with Iran altogether.
Russia and the European countries have reacted strongly to the US-imposed sanctions. Iran's Supreme Leader Ayatollah Khamenei has cautioned the United States saying it had always lost its fight with Iran and it would end up in just that way with the sanctions. Iranian Foreign Minister Javad Zarif has appealed to the European countries to take a firm stance against the US sanctions.
Federica Mogherini, EU High Representative for Foreign Affairs and Security Policy, released a joint declaration from France, Germany, and the United Kingdom. The statement asserts that Europe is committed to protecting its companies and undertakings. Even Russia clarified that its transactions with Iran would continue. Nevertheless, Israel has congratulated the US President and welcomed the sanctions.