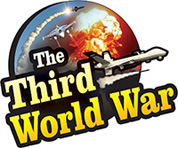 Washington/Tehran/Jerusalem: 'If Iran does not accept the compromises proposed by the United States and improve its behaviour, the United States will impose very harsh sanctions against Iran', warned US Secretary of State Mike Pompeo. Whereas, the US Defence Headquarter Pentagon has threatened of a direct military action against Iran. Iran also reacted to this threat with retaliation. Iranian President Hassan Rouhani has lashed back saying, "The days when the US could issue such threats are over".
US State Secretary Pompeo issued this stern warning to Iran while talking to a renowned conservative US think tank called 'Heritage Foundation'. "If Iran does not accept the compromises proposed by the United States and stop interfering in the Gulf region, the United States will impose the harshest sanctions yet against Iran, said Pompeo. He pointed out that the nuclear deal signed by Iran with the United States and western countries in 2015, had major flaws and it did not have any condition imposed on the country to improve its behaviour. Therefore, Iran has continued its missile program in spite of an agreement that was signed with the intention to stop Iran from acquiring nuclear weapons, stated Pompeo during the speech.
Iran is supporting the Assad regime in Syria and also arming the Hezbollah and the Houthi rebels in Yemen. The US Secretary of State asserted that it was necessary to add new conditions to the nuclear deal in order to keep Iran, who is behaving irresponsibly, in check. Pompeo has reprimanded that if Iran does not agree to these conditions, it will have to face the harshest sanctions till date. At the same time, as Pompeo issued this warning to Iran, the Pentagon spokesman Colonel Robert Manning stated that a military action against Iran was a near possibility. Colonel Manning pointed out that such an action could also be considered as part of the aggressive stance adopted by the United States against Iran.
Iran has reacted to the warning issued by Pompeo and Manning. Iranian President Hassan Rouhani reminded the US that former US President George Bush had used a similar language before the attack on Iraq in 2003. By stating that, 'Nobody has given the United States the right to decide what the world should do', Rouhani claimed that the days when the United States could utter such threats were over'. Even previously, Iran had rejected the United States proposal for changes to the nuclear deal. While Iran has reacted aggressively, Israeli Prime Minister Benjamin Netanyahu has endorsed the United States' stance about Iran as being entirely appropriate. The Israeli Prime Minister also showered praise upon the US Secretary of State for his warning to Iran.