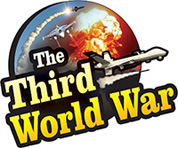 Geneva/ Kinshasa: "The world is entering into a new phase. With time, the number and expanse of the outbreaks of deadly diseases like Ebola would consistently rise," warned the World Health Organization. Currently, the Ebola outbreak has been spreading rapidly in 'DR Congo' and has killed 1300, so far. Despite the advanced technology, awareness and financial aid, the epidemic that had begun in the last year has not curbed yet. On the contrary, fears are expressed that the number of people affected and killed in Ebola has surpassed the recent figures.
Last year, the Ebola outbreak in DR Congo had started in August. The current outbreak is the tenth such after the 1976 Ebola outbreak in this country. In the previous outbreaks, the death toll was seen to be around 100. This year's outbreak, however, seems to be the most deadly. The Ebola epidemic in DR Congo is the world's second most significant in history. According to the WHO, in total, 1367 people have been killed in DR Congo over the last ten months. Besides, the number of people affected with the virus has reached around 2000. However, a few experts affiliated to the Health organization has expressed fears that the number of humans infected with the virus has gone up to 2500. Even after an initiative from the government and volunteer organizations, it is reported that civilians infected with the virus are not stepping in the health centres for treatment. And so, it is claimed that the number of deaths might also increase along with the infected.
Against this backdrop, Dr Michael Ryan, the executive director of the WHO made us aware that the world is entering into a new phase. He further expressed his fear that a deadly epidemic like Ebola in this course of time would be a new normal. "We are entering a very new phase of high impact epidemics, and this isn't just Ebola," he added.
Dr. Michael Ryan drew attention to the factors such as deforestation in the world over, large and highly mobile populations, weak governments and conflict that would make outbreaks more likely to occur. He further clarified that the World Health Organization has been tracking 160 diseases around the world, of which nine are recognized as an emergency. By saying that they have never faced such crises before, he warned the situation to be more severe.
Meanwhile, many had accused biological warfare of being behind Ebola and other diseases spreading in the African continent, which had caused a sensation.