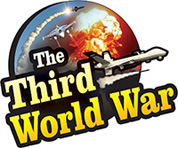 Kampala: Ethnic conflicts are raging in DR Congo, and more than 150 people have been killed, in the last 15 days. The neighbouring countries also have started feeling the heat of the conflict. The violence in DR Congo has led to more than 7,000 refugees entered into Uganda. The United Nations has warned that the numbers could increase substantially, in the next few days.
A lethal Ebola epidemic has hit DR Congo, and more than 2,000 people have been killed as a result. At the same time, ethnic conflicts have intensified in the northeast province of Ituri. As per sources, the battle is has sparked between the local farmers and armed rebel groups from the nomadic tribes. Although the conflict has a background of many decades, the conflict has intensified in the last few months.
The security agencies informed that the ethnic conflicts in DR Congo had taken more than 160 lives, in the last 15 days. The conflict has not decreased, despite the military deployment by the DR Congo government and instead reports of fierce, bloody battles are being received every day. The citizens of DR Congo have started migrating to neighbouring Uganda, on a massive scale.
In the first three weeks of June, nearly 7,500 citizens from DR Congo have taken refuge in Uganda. Everyday a minimum of 300 citizens are entering Uganda, and as per sources, the total numbers have crossed 10,000. The World Health Organisation has warned that the arrival of the immigrants raises fears over the outbreak of the Ebola epidemic in Uganda as well. Therefore, the refugee crisis in Uganda is believed to intensify further.
Considering the developments, the United Nations has imposed sanctions against DR Congo. As per the sanctions, no country in the world can sell arms to the armed groups in DR Congo, therefore, control the ethnic violence, the United Nations claimed.