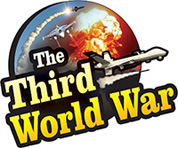 Berlin: The German Alternative for Germany (AfD) party sharply demanded a complete ban on terrorist organisation Hezbollah as it is involved in multiple terrorist attacks on Israel. Sources said that the AfD has proposed legislation in the German Parliament based on the demand and would soon be discussed and voted upon. The AfD deputy leader, Beatrix von Storch, deems the group a terrorist organisation and noted that several other countries – including the US, the UK and Israel, had already passed laws to prohibit or restrict its activities.
The Islamist political party, Hezbollah in Lebanon is a militant group which openly supports Iran. Through the organisation, the Iranian regime is alleged of carrying out terrorist attacks on Israel, other Mideast nations and also other places in the world. Even though Iran and Hezbollah have always denied such accusations, in the past, Hezbollah has been found to be responsible for the terrorist attacks on Israel and other European countries. Based on the grounds, countries such as the US, Israel and the UK have openly tagged Hezbollah as a terrorist organisation and banned the group.
While taking action on Hezbollah, Germany as also the European Union (EU) has termed the military wing and political wing of the group to be independent and banned only its military wing. The Alternative for Germany (AfD) has asserted that Hezbollah is a terrorist organisation with the sole objective to destroy Israel. Also, the AfD stated that it was meaningless to segregate the Hezbollah terrorist organisation into two wings, namely, political or terrorist, thereby the party criticised the German government's earlier decision.
Since the past few years, Germany has been flooded with immigrants, many of which belong to foreign religions and faith. The immigrants are causing a change in the socio-economic and religious scenario within Germany, which has been a matter of displeasure among the locals in the state. At the same time, Germany and other European countries have observed a steep rise in the activities of the Muslim Brotherhood and its affiliated groups, with their aim is claimed to be to establish the Khilafat of the extremists.
In Germany, the Hezbollah, along with the Muslim Brotherhood, are operational, and the groups are said to have more than a thousand members. Given the background, the bill the AfD presented to the German Parliament assumes much significance.