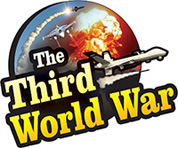 Kinshasa: Democratic Republic of Congo (DR Congo) in Africa has been hit by an Ebola epidemic for the second time in six months. The epidemic is on a rampage in the eastern part of the country and has already claimed 159 lives. The World Health Organisation (WHO) has expressed fear that the situation may worsen as there is a conflict between rebel organizations in the affected region.
Ebola patients were found in the month of August in the Kivu and Ituri regions of DR Congo. Nearly 44 people lost their lives in the Ebola epidemic in the first fortnight of August. Despite the measures taken by the WHO and various other international and local groups the extent of the epidemic has been increasing further.
The eastern part of DR Congo is connected to Uganda and there is a fierce conflict in that region. There are more than 100 rebel groups active in the region including the Allied Defence Forces. There is intense violence because of the internal conflict between the rebels and the actions of the country's military. This is affecting the implementation of treatment and other measures required to control the Ebola epidemic.
In view of this, the WHO has announced the new statistics regarding the deaths in the Ebola epidemic. These statistics show that 159 people have lost their lives and more than 5,000 are feared to have been infected with the virus. The infested people also include the volunteers working for the campaign against Ebola and this is a serious matter, said the WHO sources. There have been instances of the volunteers getting caught in the rebel conflicts and being killed.
The WHO report warns the neighbouring countries to be prepared for an Ebola epidemic. Although there had been an Ebola epidemic in the month of May, there is a fear that Ebola may spread once again to 8 African countries in the near future, warned the WHO. The African countries have been hit by the Ebola epidemic eight times in the last five decades.