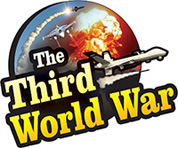 Kinshasa: The World Health Organisation (WHO) warned that the campaign to control the Ebola epidemic, that began last year in the African Nation, DR Congo, has received a severe setback as the epidemic is spreading more rapidly, in Congo. While there are indications of the situation, about the outbreak, going out of hand, the WHO informed that 676 people had been killed in the epidemic and more than 400 people have been infected with the disease.
Nearly three months ago, the WHO had warned that it is the second biggest Ebola epidemic, in history, to hit Congo. After that, more extensive efforts were initiated to contain the outbreak. The raging conflict in DR Congo and the repeated attacks on the areas where the epidemic is active puts severe restrictions on the efforts to control the epidemic. At the same time, the WHO, as well as the local government, is faced with a challenge, as the number of people being killed is rising steadily.
The Ebola epidemic broke out in Congo in the month of August, last year. Later to which, the extent of the epidemic is seen to be increasing steadily. The WHO had expressed the threat of this epidemic likely spreading to the countries like South Sudan, Rwanda and Uganda. Although the outbreak has not spread to these countries, the extent of the pandemic in DR Condo has been increasing significantly.
This epidemic which started in last August is the 10th Ebola epidemic in DR Congo. Ebola epidemic hit this country the first time, in 1976. The rising numbers of victims, despite better infrastructure and funding, available this time, is becoming a cause for concern.