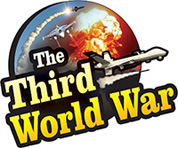 Geneva/Kinshasa: The Ebola epidemic has reached dangerous proportions and has already claimed 26 lives. The World Health Organisation has warned that this epidemic in Congo is extremely dangerous and eight more countries in Africa might contract this epidemic in the near future. This is the eighth time that the African nations have contracted Ebola epidemic in the last five decades.
The Ebola patients were first found in Mbandaka, one of the major cities in Congo, two weeks ago. Mbandaka is a border city having a population of about a million. So far, Ebola had never been contracted on a large scale in places with such huge population. Therefore, fear of this epidemic spreading at a faster rate is being expressed this time.
The World Health Organisation has taken a serious note of the epidemic in Congo, vaccines and other important material for treatment and prevention of the disease are being rushed there. The World Health Organisation has expressed fear about the severity of this epidemic and has warned that other countries in Africa also may get affected by the epidemic. These countries include Angola, Zambia, Tanzania, Uganda, South Sudan, Rwanda, Burundi and Central African Republic.
The Congo government has initiated a comprehensive testing campaign in various parts of the country to counter the Ebola epidemic. The government has also informed that a provision of 3 million pounds has been made for the treatment and related activities.
Prior to this, Africa had been hit by Ebola on a large scale in the period between 2014 and 2016. 11,000 citizens had lost their lives in Guinea, Sierra Leone, Liberia, Nigeria, Mali and Senegal. A few foreign health volunteers had also been infected by the disease.
A few months ago, the World Health Organisation had released a list of diseases, which could necessitate declaration of a global emergency. This list included Ebola.