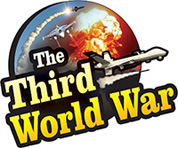 Geneva/Kinshasa: Congo has been hit by Ebola once again after claiming 33 lives just three months ago. The disease is once again rampant in Congo since the past two weeks and has claimed 44 lives. The World Health Organisation (WHO) expresses fear over more than 1,500 people being infected with the virus and the numbers are likely to increase. Congo has been ravaged by ten epidemics of the dangerous Ebola virus in the last four decades.
This year, the first instance of Ebola was encountered on the 1st of August in the Beni province of eastern Congo. This province is near the Ugandan border and is severely hit by conflicts. There are about 100 rebel groups other than the rebel group of the Allied Defence Forces which are active in the region, as per information from the agencies of Congo and other countries. The WHO and the other affiliated organisations have said that getting a realistic estimate of the spread of the Ebola epidemic is impeded because of the consistent conflicts between these groups.
As per reports, 44 people including 6 from a single family, have been killed due to the Ebola epidemic. The dead are also said to include health volunteers involved in the anti-Ebola campaign. Also, 78 people have reportedly been infected by Ebola since the 1st of August. However, the WHO has warned that more than 1,500 people have been infected with Ebola virus.
The people infected with Ebola are being treated with the 'MAB114', a medicine developed in the United States which is still in its trial phase. The medicine has been administered to at least 5 patients till now.
Previously, in the years 2014 and 2016 Africa was severely hit by the Ebola epidemic. During this period, over 11,000 citizens from Guinea, Sierra Leone, Liberia, Nigeria, Mali and Senegal lost their lives. It also included a few health workers from abroad working in Africa. A list of diseases was identified by the WHO, that would necessitate the declaration of an international emergency and Ebola is one of them.