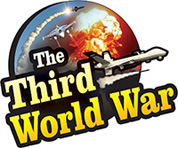 Kinshasa: More than 1,000 people have been killed in DR Congo, regarded as the second biggest Ebola outbreak in history. Of these 27 were health workers and thus the World Health Organisation (WHO) has expressed fears that the situation could worsen. The experts claimed that the ongoing violence and the mistrust among the local population are the factors that contribute to the accelerated spread of the disease in DR Congo.
The Ebola epidemic evolved in DR Congo in August, last year. Following which, a comprehensive campaign was initiated by the voluntary organisations and the WHO. However, after the initial success, the campaign has been receiving repeated setbacks since the beginning of the New Year; the primary reason for the failure being the widespread conflict in the areas affected by Ebola in DR Congo.
The conflict between the local gangs has intensified in the New Year, and they have started attacking the doctors and workers in the health centres built for the treatment of Ebola. A few days ago, a doctor, who was from another country, was killed in one of these attacks. The attacks have intensified in the New Year, and until now 85 doctors and workers from the health centres have gone through it. These attacks have made it difficult to find workers and volunteers for the Ebola campaign and those who were working since the last year have withdrawn. While the health workers have been departing, claims of Ebola awareness not reaching a requisite level have been made. The additional importance given to the Ebola campaign in comparison to Malaria and the other diseases is the reason for the discontent in the people.
Therefore, the local population has denied cooperating for the Ebola campaign. The locals have preferred to leave their villages instead of participating in the campaign, and as per the information, hundreds of citizens have moved to Uganda. This migration has increased the threat of Ebola, and the health experts have expressed fears that the epidemic could spread in Uganda.
Owing to the violence and non-cooperation by the locals, the death toll has ticked up to 1,000, and the number of infected people has crossed 1,500. Last week, a shocking incident of 27 people dying of Ebola within 24 hours, came to light. It is the first incident that reported a highest number of deaths in one day.