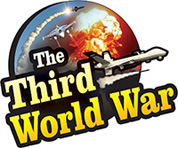 Jerusalem/Gaza/Washington: Fierce strife was going on between Israel and the terrorist organisations Hamas and Islamic Jihad, till Sunday midnight. 690 rockets were fired into Israel from Gaza whereas, Israel retaliated by carrying out attacks on 360 locations in the Gaza Strip. Following this, a ceasefire was announced from Sunday, midnight. But Hamas and Islamic Jihad claimed that it was an utter failure for Israel. While the Israeli Prime Minister warned that the war was not over.
The rocket attacks launched by Hamas and Islamic Jihad, from Gaza Strip and the counter-attacks by Israel, were indicating that the conflict could culminate into a full-fledged war. After an Iranian agent was killed in the Israeli attacks, the European media claimed that the intensity of the conflict would increase. Against this background, Egypt took an initiative to mediate between the groups from Gaza and Israel.
Israel carried out the last attack at 2.30 am later to which Egypt declared a ceasefire. Egypt and Israel announced that the ceasefire was imposed at around 4.30 am. Thirty-five people were killed in the conflict that lasted for two days, and they include 31 Palestinian and 4 Israeli citizens. The Israeli military announced that the rocket launching stations, command and training centres, arms depots, patrol posts, and military locations of the terrorists were destroyed in the attacks.
But Hamas and Islamic Jihad claimed that Israel did not get any success in the strikes in Gaza Strip. They also warned that if Gaza Strip is cornered, recent attacks will be carried out on Israel. Islamic Jihad warned that henceforth it would not be attacked, but an open war with Israel.
Israeli Prime Minister welcomed the ceasefire and claimed that the Israeli military completely ripped the terrorist organisations. Prime Minister Netanyahu said, "The war against Hamas and Islamic Jihad is not over. Israel has only shown restraint. But we are prepared for war." Chief of Israeli defence forces, Aviv Kochavi also said that the Israeli military would continue to carry out attacks on the terrorist locations in Gaza Strip.
Meanwhile, US President Donald Trump has welcomed the ceasefire. Trump asserted that the United States is 100% behind Israel, in this war against terrorism. "The groups in Gaza should cooperate with Israel to establish peace, stopping the rocket attacks. 'Otherwise, these rocket attacks will result in a calamity for you," the US President warned.