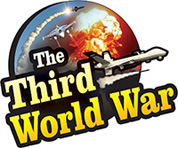 Kabul: While the uncertainty prevails over the US-Taliban peace talks and ceasefire in Afghanistan, the US military and Afghan forces have intensified their action against the IS. The sources claimed that in the last 48 hours, the anti-IS action has been very successful in the northern and eastern Afghanistan. 40 IS terrorists were killed in an airstrike in the Kunar province in eastern Afghanistan. Whereas, the senior IS commander Mufti Uzbek was killed in action in northern Afghanistan.
Since the last few months, the peace process in Afghanistan is gaining momentum, and multiple rounds of talks have taken place between the United States and Taliban. But the discussions have not come out with a concrete solution and Taliban has consistently issued contradictory statements. On the one hand, the Taliban has claimed that the ceasefire is impossible and the Taliban office in Qatar is claiming that they have proposals to reduce the dispute with the United States.
While there is a confusion regarding the discussions, the Taliban has increased the frequency and intensity of their attacks on the NATO and Afghan forces. In the last few months, the Taliban has attacked the Afghan security agencies, military and even the US military. It is clear from the statements of President Ashraf Ghani and the other leaders that this increasing aggression by the Taliban, is posing a major challenge in front of the government.
Against this background, it is consistently being claimed that 'IS' is strengthening its bases in Afghanistan. Therefore, the US and the Afghan military has increased the extent of the action against the IS and has started targeting the IS bases in northern and eastern Afghanistan. The Afghan sources informed that a major offensive was launched against the IS, on Friday, in the Kunar and Baghlan province of Afghanistan.
It has been revealed that Senior leader of IS, Mufti Uzbek was killed during the action, in the Baghlan province, in northern Afghanistan. The Afghan defence department informed that Mufti Uzbek was responsible for the activities of the IS in the north of Afghanistan and central Asia. The Baghlan action was executed by the Special forces of the Afghan Police, and three IS terrorist along with Mufti Uzbek were killed in action.
The Afghanistan government informed that following Friday, a joint operation was carried out on Saturday, in the Kunar province in eastern Afghanistan. IS bases in Chapa Dara district were targeted using airstrikes and military action, during this operation. In this action, a minimum of 43 terrorists was killed. These include Pakistani and Uzbek terrorists. Ismail, an IS commander was also killed during this operation.