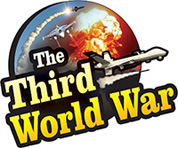 Jerusalem/Gaza: Israeli Prime Minister Benjamin Netanyahu has warned 'If any more balloon and kite bomb attacks originate from the Gaza strip, Israel will retaliate decisively.' Rocket and balloon attacks were launched from the Gaza strip on Saturday night. Following this, the Israeli tanks launched a massive attack on the Hamas locations. The Israeli Prime Minister gave this reaction after that.
The Palestinian leaders have rejected the 'Peace Plan' presented by US President Donal Trump in the last week. Saying that this proposal is for Israel, Hamas has resumed its attacks from the Gaza strip. Balloon and kite bomb attacks were being continuously launched from the Gaza Strip for the whole of last week. There was an addition of a rocket attack on Saturday. The rocket landed near the Israel border.
After that, the Israeli military, deployed at the border, launched attacks on the Hamas locations in Gaza strip. The Israel military claimed that Hamas bases were destroyed in the attacks. Prime Minister Netanyahu justified the military action during the security meeting on Sunday. He also warned the terrorist organisations, Hamas and Islamic Jihad, which are active on the Gaza Strip.
Prime Minister Netanyahu said that any further attacks would face a decisive retaliation. Netanyahu reminded both the terrorist organisations of the previous actions. Israeli Defence Minister Naftali Bennet also declared that the Israeli military was ready for strong action. Meanwhile, general elections are scheduled to be held in the next month, and Prime Minister Netanyahu had warned that Israel would carry out massive attacks on the Gaza Strip before that.