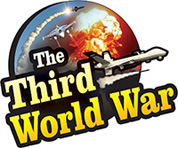 Washington: The United States will be providing 200 anti-destroyer missiles to Australia in the near future. US President Donald Trump approved the deal worth USD 990 million for this supply to Australia. Since the last few months, patrolling by the Chinese destroyers has increased in the marine region near Australia, and therefore this supply of anti-destroyer missiles becomes an important development.
The Defence Security Cooperation Agency (DSCA) of the United States Defence Department has revealed this information. Australia had asked the United States for the supply of anti-destroyer missiles. The DSCA clarified that accordingly, the US State Department cleared the supply of the missiles to Australia.
The United States will be supplying 200 AGM-158C, long-range, anti-destroyer missiles. The United States will also be providing assisting systems and other equipment along with the missiles. They will include Telemetry system and Captive Air Training Missile. The US defence equipment manufacturer, Lockheed Martin, will be manufacturing these missiles. The US State Department has informed that a deal for USD 990 million has been signed for the supply.
The US State Department claimed that this supply is complementary to the US foreign policy and this will fulfil the national security objective of the United States. Whereas, the US Defence Department said that Australia is the most important ally in the Pacific sector. The defence department clarified that Australia has substantial strategic importance in this sector and the security and economic stability of this country is very important for the United States.
It claimed that the AGM-158C, the long-range, anti-destroyer missile can dodge the radar systems. As per military analysts, AGM-158C is more destructive than the anti-destroyer and Harpoon missiles deployed in the US navy.
This missile was inducted in the US navy nearly three years ago. The F-35 fighter jets in the US air force are equipped with these missiles. Whereas, Australia has indicated fitting these missiles in the F-18 fighter jets purchased from the United States. It is being said that these missiles will augment the strength of the Australian navy.
US President Trump has adopted a policy to equip Australia and Japan, with weapon systems, since the last three years. The US policy is the response to the increasing Chinese influence in the region. A few months ago, Chinese destroyers had patrolled close to the Australian marine region. Reports had also been received that China is building a naval base at the Vanuatu islands near Australia. Against this background, the United States seems to have issued a warning to China by supplying the anti-destroyer missiles to Australia.