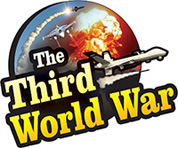 Paris: Israeli Prime Minister Benjamin Netanyahu has warned Europe, saying that 'Israel is the protective shield of the European countries. In the absence of Israel, the terrorists and extremists will infiltrate the European countries. Whenever Israel takes action to protect itself, it is also protecting Europe through it.'
On Sunday, a function had been organised in the French capital of Paris, to commemorate the centenary of the end of World War I. Leadersand representatives from 72 countries including the United States, Russia, the United Kingdom and Germany attended the function. Israeli Prime Minister Netanyahu was also present for the same. Before participating in the function, Prime Minister Netanyahu reminded the European countries of Israel's contribution towards their security.
Netanyahu said that Israel was protecting the European countries from the terrorism and extremism in the Gulf. Netanyahu mentioned the information provided by the Israeli agencies to the European countries. Prime Minister Netanyahu expressed regret that in spite of this, the European countries continued to criticise Israel's counter-terrorism actions.
The Israeli Prime Minister did not elaborate upon any specific counter-terrorism action. But Netanyahu attracted attention towards the criticism faced by Israel from the European countries for Israel's actions in the Gaza Strip. Since the last few months, the European countries have been lashing out at Israel regarding its stand about the Gaza Strip, Lebanon and Iran. The European countries had also announced financial aid to the Gaza Strip despite opposition from Israel.
The European countries had also voted in favour of Palestine in the United Nations, criticising the Israeli position. Prime Minister Netanyahu appealed this time that the European countries should stop the discriminatory treatment meted out to Israel and give up their one-sided, anti-Israel stance.
The Israeli Prime Minister had also appealed to France and Germany to give up their anti-Israel stance two weeks ago, during his visit to the Balkan countries.

Palestinian immigrants being smuggled into Europe
Moscow: The joint action by the Spain police and Europol has exposed a racket being operated by a gang to smuggle Palestinian immigrants into Europe. This has exposed the conspiracy to smuggle the Palestinian citizens under the disguise of being Lebanese citizens.
The Palestinian immigrants are given entry into Europe from Spain, with forged documents to prove that they are Lebanese citizens. As per the information received, thereafter, they are sneaked into Germany and Belgium through France. There are hundreds of Palestinians who have entered Europe through this route.