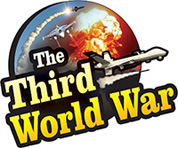 Jerusalem/Washington: 'Last week, the terrorist organisation 'Islamic Jihad' launched rocket attacks under instruction from Iran. The leaders of the Al-Quds Force, active in Syria had issued the orders. The Israeli military will strike the Iranian military in Syria, to avenge the attacks,' the Israel military has warned. Last Friday, the protestors from Gaza Strip intensified their protests. Following the death of 4 protestors in the Israeli action, while trying to curb the violent protestors, 34 rockets were launched into Israel that night from the Gaza Strip.
Nevertheless, 13 rockets were neutralised by Israel's Iron Dome defence system, and two missiles crashed into the Gaza border region. As the remainder landed in deserted open spaces of Israel, there were no casualties. Israel then targeted 80 locations in Gaza, following the rocket attacks.
The terrorist organisation, Islamic Jihad accepted the responsibility of the rocket attacks. However, Israel held Iran responsible for the attacks that emanated from Gaza. Israel military spokesman Lieutenant Colonel Jonathan Conricus blamed the Iranian Al-Quds Force stationed in Syria. The Lieutenant Colonel claimed that the Al-Quds Force is providing funds and arms to the terrorists in Gaza.
Conricus had said, 'We have information about the nexus between terrorist organisations in Gaza and the Iranian military in Syria. According to the information, it was the Iranian military which instructed to launch the rocket attacks and even provided financial assistance to the military in Gaza. If the orders for the attacks were issued from Syria, then they will be avenged. The retaliation could be beyond the geographical limits,' the Israel military spokesman warned.
Previously, Israel had carried out powerful attacks on a Hezbollah arms warehouse and Iranian military locations in Syria. The Israeli leaders had lashed out over the incident and issued warnings saying that there will be no consideration even for Russia while attacking Iran, who poses a security threat to Israel. Only four days ago, Israel declared that there would be no prior intimation to Russia while launching attacks on Syria. Russia has expressed displeasure on the Israeli decision. Under such circumstances, the Israeli announcement of carrying out attacks on Iranian military in Syria to retaliate the rocket attacks has only added to the mounting tensions in Syria.