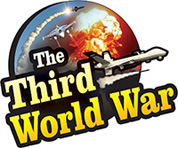 Caracas: "We have firmly expressed our support to Venezuela's sovereignty, our solidarity with the Venezuelan leadership and nation in their battle against illegal pressure which is being imposed by the US and its allies. We have agreed to deepen our economic, commercial and investment cooperation in several areas despite the illegitimate sanctions," Russian Foreign Minister Sergei Lavrov vowed to increase cooperation with Venezuela.
Currently, Russian Foreign Minister Sergei Lavrov is on a visit to the Latin American countries with a delegation. After visiting Mexico on Thursday, the Russian delegation, along with Lavrov arrived in Venezuela. The Russian Foreign Minister met the Venezuelan dictator and President Nicholas Maduro on Friday. The meeting indicated that the cooperation between the two countries would continue in future.
Russia has been consistently funding Venezuela over the last two decades. Russia has provided funding to the tune of USD 17 billion over the previous 13 years. Along with the funding, Russia has also helped Venezuela on the military and technology sectors on a large scale along with a Russian military unit deployed in Venezuela. Since the last few years, Russia has been backing Venezuela even on the international level.
Nevertheless, the United States has strongly objected to the assistance provided by Russia to Venezuela. Only two days ago, Elliot Abrams, the US special representative in Venezuela had issued a warning regarding the matter. Abrams warned, "Russia will realise that the assistance provided to the Maduro regime is deleterious. Those who continue to profit from, or support Maduro should take warning. And more generally, you will see steps unfold in the coming weeks that demonstrate the seriousness of US intentions in Venezuela."
US President Donald Trump and Secretary of State Mike Pompeo also have repeatedly warned Russia. Only last week, there have been indications that the sanctions against the Maduro regime would become harsher. US Southern Command officials had also claimed that the option for military action was open. Advanced US warship, USS Detroit, carried out surveillance near the Venezuelan marine region.
Against this background, this visit and the assurance by the Russian Foreign Minister becomes significant. It is clear that China and Cuba are the other countries assisting Venezuela. But the Russian support is vital for Venezuela. A few months ago, reports had been published that Venezuela handed over the country's gold and one of the islands to Russia whereas, there are indications that Venezuelan dictator and President Nicholas Maduro will be visiting Russia in the month of May.