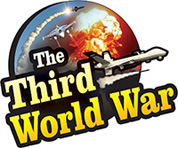 Washington/Berlin/Warsaw: The US Ambassador threatened Germany and said that the United States would withdraw military deployment in Germany. The ambassador accused the Germany of spending all its funds on the internal matters, while the United States was spending its taxpayers' money on the military deployment. US President Donald Trump had openly criticised the leading NATO countries such as Germany of not contributing reasonably towards the NATO expenses. At the same time, he signed a defence agreement with Poland to establish a US military base in the country.
The tensions between the United States and Germany is on the rise since the last one year, and President Trump has castigated Germany on the issues of Nord Stream 2 and Huawei. Simultaneously, Trump had expressed displeasure on the trade imbalance between the United States and Germany and indicated imposing tariffs on the German cars, imported into the United States. From the time Trump took office, he has always compared the division of NATO expenses between the United States and Europe. Additionally, has asked the European countries to enlarge their share. As most of the leading countries, along with Germany, have not responded positively to the warnings, the United States has repeatedly lambasted Germany.
On Friday, US Ambassador Richard Grenell, once again raised the issue of defence expenditure, during an interview to a German agency. Grenell justified President Trump's stand saying that 'It is outrageous to assume that the US citizens will continue to pay for the expenses of the 50,000 US soldiers deployed in Germany, through taxes. On the other hand, Germany continues to use the additional funds in their budget for internal programs. This is unacceptable.'
The US Ambassador highlighted that many US presidents have repeatedly asked significant economies of Europe to pick up the responsibility for their security. If Germany chooses to ignore the warning this time, the US President can decide to withdraw the military deployed in Germany, Grenell warned. He even referred to the statements of Georgette Mosbacher, the US Ambassador to Poland.
According to a tweet by the US Ambassador to Poland, Georgette Mosbacher, Poland was contributing 2% of its GDP for the NATO expenses as per the predecided criteria. Germany is not following the condition, and if the United States were to decide to send the military in Germany to Poland, the country would welcome it, Ambassador Mosbacher said. Earlier, the Polish government had openly proposed to the United States to establish a military base in the country, during President Trump's visit.