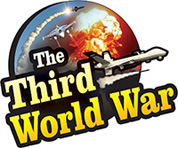 Moscow/Washington: 'USS Porter', an advanced destroyer from the Sixth navy fleet of the United States has reached the Black Sea. This is the sixth US destroyer deployed in the Black Sea. Earlier, the United States had deployed two warships in the Black Sea region for the NATO exercises 'Sea Breeze 2019'. It is believed that the United States has issued a warning to Russia by sending a destroyer with advanced missiles, after the withdrawal for both the United States and Russia, from the INF treaty.
Vice Admiral Lisa M. Franchetti of the sixth fleet justified the deployment of the USS Porter, in the Black Sea saying, "The US campaigns in the Black Sea with the partner and allied countries are to maintain the regional stability. The correct and substantial capacity of the US navy to provide security is proved only through the deployment of destroyers." As per sources, the US destroyer can be stationed in this region for three weeks, according to the international rules.
It is reported that following the entry of USS Porter into the Black Sea region, even Russia has despatched its destroyer from the Black Sea Fleet to the region.
The Russian defence department has confirmed this report. It has already been established that Russia is very sensitive to the activities of the United States, in the Black Sea region. Russia had warned that the US destroyers could not stay for long in the Black Sea region when the US destroyers entered the Black Sea region in January. Incidents of Russian fighter jets flying dangerously close to the US destroyers had also been surfaced.
The United States became more serious about the developments in the Black Sea following the Russian acquisition of Crimea in 2014. The US destroyers have been regularly visiting the Black Sea region since the last few years, and a close watch is being kept on the military activities of Russia. The United States has increased the frequency of exercises in the region in collaboration with the NATO allies and this is considered to be a part of the policy to stop Russia.
Meanwhile, NATO informed that the Aegis air defence system deployed in Romania had been upgraded. During the upgradation of the system, new radar, software and interceptors are believed to have been installed. Nevertheless, the United States has not reacted on this report. It is said that the Aegis has been upgraded, keeping in view, the increased Russian threat to the European countries.