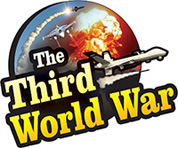 Washington/Hong Kong: The United imposed sanctions against the Chinese government company for continuing to buy oil from Iran, violating the harsh sanctions imposed against Iran. US Secretary of State, Mike Pompeo, said that sanctions had targeted the Zhuhai Zhenrong Limited and its Chief Executive Officer (CEO) Youmin Li. China has criticised the new US sanctions and lashed out that the United States is torturing China.
Chinese company Zhuhai Zhenrong is known as the largest purchaser of oil from Iran. Despite the harsh US sanctions, this company had purchased 30 million tonnes of crude oil from Iran, in the last year. 60% of the Iranian oil trade came from this one Chinese company. This information has been posted on the Chinese trade ministry website. Moreover, China has stored most of the oil purchased from Iran.
A fierce conflict is predicted in the Persian Gulf region, given the rising tension between the United States and Iran. A Chinese analyst had claimed that if the conflict in this region blocks the oil movement at the international level, this secretly stored oil can be used internally and also sold in the global market. Taking all this into account, the United States imposed sanctions against this Chinese company.
US Secretary of State Pompeo declared 'The sanctions imposed on Zhuhai Zhenrong company and its CEO, are a part of the effort to make the sanctions against Iran harsher. The warning issued by the United States that action will be taken if the oil is purchased from Iran, will become a reality.' Chinese foreign ministry spokeswoman Hua Chunying has criticised the sanctions imposed by the United States.
Chunying warned 'We strongly denounce the Sanctions imposed by the United States on our company. The United States should immediately withdraw these sanctions and correct its mistake. Otherwise, a fitting reply will be given to the United States for imposing sanctions against Chinese companies and officials.'