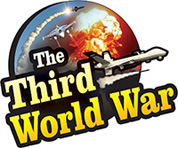 Washington/Beijing: Two warships of the United States equipped with the missile defence systems carried out patrolling near the artificial islands in the South China Sea. The US navy informed that this patrolling was carried out under the freedom of marine movement. China has given an angry reaction on the patrolling of the US warships.
Commander Clay Doss, the spokesman of the seventh fleet of the US Navy, said that these two warships patrolled 12 kilometres from the Spratly islands, that China is claiming rights on. Commander Doss also said that all this patrolling carried out in the airspace and marine limits of the South China Sea was within the framework of the international rules. Commander Doss dismissed the Chinese claim saying different rules cannot be applied to the South China Sea and other marine sectors.
China severely criticised the patrolling by the US warships near the Mischief Reef island, of the Spratly Islands group. The Chinese foreign ministry spokesperson, Hua Chunying, accused that the US warships patrolled in the region, where China has its rights, without obtaining its permission.
This is the second instance of the US warships sailing through the South China Sea, this year. Around a month ago, USS McCampbell had patrolled near the Paracel islands in the South China Sea. China had accused the United States of intrusion, after this patrolling and had deployed anti-warship missiles on the artificial reefs. China had also released the reports of deployment of Dongfeng-27, the anti-aircraft carrier missiles.
Meanwhile, tension is already raging between the United States and China over the Trade war and arms race.
The UK to send aircraft carrier to challenge China
London: The United Kingdom has jumped into the dispute between the United States and China over the South China Sea. The aircraft carrier HMS Queen Elizabeth, of the British Navy, will soon be leaving for patrolling in the South China Sea.
12% of the British freight movement happens through the South China Sea. The defence ministry sources informed that underlining the importance of the marine sector, British Defence Minister Gavin Williamson will soon announce the deployment of the HMS Queen Elizabeth in the South China Sea. Last year, in September, a British destroyer also had patrolled in this region. China had objected to the patrolling.
Meanwhile, given the increasing tension in the South China Sea, the United Kingdom has appealed to Australia to send its destroyer at the same time to accompany the British aircraft carrier.