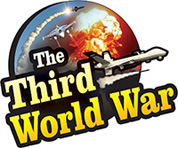 Washington/Beijing: A strong possibility had been put forth that the US diplomats in China had suffered sonic attacks. These United States officials had been brought back to their homeland from China due to some mysterious illnesses. However,it has not been revealed as to what actually caused the 'Mild Traumatic Brain Injury' (MTBI) in these diplomats. The Chinese foreign ministry clarified on Thursday that their agencies are also investigating into the incident. But as per the Chinese foreign ministry, no information about this mysterious disease has been received so far.
In 2016, a US diplomat posted in the Cuban capital of Havana had also faced a similar mysterious health problem. It had been revealed that this official had been attacked with ultra-high frequency sound waves. Following this, in the month of April this year, another US diplomat had to face MTBI in Guangzhou city in China. The US Department of State had indicated that this was also a type of sonic attack.
Taking serious note of this, the US State Department had advised caution to its diplomats and citizens in China. 'While moving in China if you ever feel that you have been exposed to ultra-high frequency sound waves and feel any physical discomfort, be advised to leave that place and move somewhere safe,' was the safety instruction given by the US State Department. The US State Department's warning seems to indicate the possibility that a country like China can carry out such experiments of sonic attacks on the US diplomats and citizens.
The Chinese foreign ministry gave a very cautious reaction on Thursday, while talking about the distress caused to the US official in China. The Chinese foreign ministry spokesperson Hua Chunying claimed that after getting information about the incident, the Chinese agencies carried out an investigation but it did not reveal anything and China also is clueless about the matter. Chunying further said that they received the information about the incident only from the US newspapers, and that the US had never officially contacted China about this matter.
Meanwhile, some newspapers in the United States have raised suspicions that the United States officials may have been exposed to sonic attacks in China. But the United States has not reacted to these suspicions. However, if the investigations confirm these suspicions, then it is clear that in the times to come, there will be an intensive war at a different level between the United States and China.