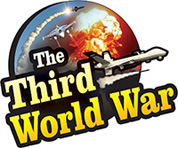 The terrorist organisation Boko Haram rocked the world after killing 170 soldiers from the African countries of Chad and Nigeria. The attack is believed to be the deadliest attack so far. Since the last few weeks, the terrorist activities have intensified in the countries of Chad, Nigeria, Niger, Cameroon, Burkina Faso, Mali, Mauritania, Senegal from the Sahel part of Africa, thus, posing a severe threat to their security.
Boko Haram, which is affiliated to the terrorist organisations of Al Qaeda and ISIS, targeted Chad and Nigeria on Tuesday. The terrorist group carried out fierce attacks at various locations. Idriss Deby, the President of Chad, informed that the terrorists had attacked a military base at the Boma peninsula. An encounter ensued between the Chadian soldiers and Boko Haram terrorists and lasted for nearly seven hours. The terrorists even attacked the reinforcements sent for help at the base. We have lost around a hundred soldiers in the encounter, President Idriss said.
Defence Ministry Spokesman John Enenche informed that after the attacks, Boko Haram terrorists carried out bomb blasts in Nigeria's eastern Borno State within the next few hours killing 70 soldiers. The terrorists launched the explosion while the Nigerian soldiers were carrying explosives and weapons stockpile. The terror attack is the second one made in Nigeria last week.
Meanwhile, the terrorist attacks in the Sahel countries, which are rich in natural resources, are on the rise.