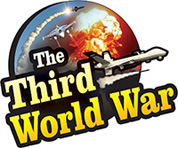 Turin : Bilderberg, considered to be the most powerful group in the world, is meeting in the Turin city of Italy between 7th and 10th June. 128 people from 23 countries will be attending this meeting. The populist policies in Europe, challenges of disparity, Artificial Intelligence, Quantum Computing, Saudi Arabia and Iran will be the topics of discussion in this meeting. The 'Conspiracy Theorists' around the world accuse that the Bilderberg group controls the world. The conspiracy theorists have also claimed that the annual meeting is held to decide the agenda for the next year.
The annual meetings of Bilderberg group started in 1954 to make the dialogue between the United States and the European countries, more comprehensive. Subsequently, influential political leaders, analysts, media experts and researchers started participating in these annual meetings. Over time, participation from about 120 to 140 eminent personalities from different walks of life, increased the importance of these meetings. The highlight of this meeting is the detailed discussion on very important subjects. Therefore, the media around the world has keenly been following the annual Bilderberg meetings. This year, the meeting will be held in the Turin City in Italy, and the list of invitees to the meeting has also been announced.

The list includes senior US Statesman, Henry Kissinger and former chief of US Defence Forces, David Petros. The information about the topics of discussion has also been revealed and the topic of the populist policies influencing Europe seems to be the most important. As of now, the right-wing parties are enjoying public support in Europe and the leaders opposing the non-Christian refugees are gaining popularity. This topic will be discussed in the Bilderberg meeting. Along with this, the challenge of disparity, Artificial Intelligence, Quantum Computing, Saudi Arabia and Iran, Russia, free trade and 'Post Truth World' also feature in the topics' list of discussion at the Bilderberg meet.
The conspiracy theorists have consistently claimed that the annual meeting of the Bilderberg group is to decide the next year's agenda. The conspiracy theorists claim that the manner of discussion is kept confidential for this reason itself . But the people who have participated in these meetings, have called this a myth and have informed that there are creative and constructive discussions in these meetings.