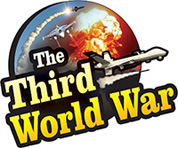 Paris: 'I will not suggest that France should withdraw from the Iran nuclear deal, as the deal cannot be saved after the economic sanctions imposed by the United States. I'd rather suggest that France pays more attention to contain the Iranian aggressiveness that is increasing in all the countries across the Gulf,' appealed Israeli Prime Minister, Benjamin Netanyahu.
Saying that, 'a decision will have to be made whether to enter into a conflict with Iran or be firm on the nuclear deal,' French President, Emmanuel Macron indicated that there was no possibility of change in the French stance about Iran.
Israeli Prime Minister Netanyahu, who reached France after his Germany visit, attached more importance to the Iranian military deployment in Syria, than the nuclear deal between the western countries and Iran. However, the French President justified the Iran nuclear deal and said it was an appropriate measure to stop Iran from making nuclear weapons.
Uranium enrichment announcement is the red line for Iran, warns French Foreign Minister
Paris: While French President, Emmanuel Macron claimed that the Iranian nuclear program is under control, the French Foreign Minister has lashed out at the Iranian nuclear program. The announcement of Supreme Iranian religious leader, Ayatollah Ali Khamenei, saying that Iran will start enrichment of uranium after its withdrawal from the nuclear deal, becomes a Red Line for Iran, warned French Foreign Minister, Jean Yves Le Drian.
In the last month, Khamenei had issued orders to increase the enrichment of Uranium and had thrown an open challenge saying, no one can stop the Iranian nuclear program. The French Foreign Minister has issued a clear warning about this. Le Drian warned that Iran should not play with the 'Red Line', i.e. the limits put by the international community. This warning issued by the French Foreign Minister is not consistent with the stance taken by President Macron. A few hours ago, German Chancellor, Merkel had justified the Iran nuclear deal, during the visit of the Israeli Prime Minister. But the German intelligence agencies had warned that Iran is still making weapons of mass destruction.