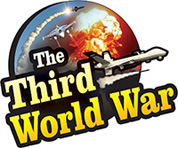 Rome : Italy, which refused to let a ship carrying 630 refugees in a few days ago, has once again taken an aggressive stand on this issue. Italian Internal Security Minister, Matteo Salvini, informed that two ships from Netherlands, carrying refugees, were denied permission to enter. At the same time, he also issued a stern warning saying that Italy will not support the occupation of illegal refugees.
Last week, the Italian government denied entry to a ship named Aquarius, of a voluntary organisation SOS Méditerranée, into Italian ports. This ship was carrying 630 refugees from Libya, but the Italian Internal Security Minister, Salvini had strongly stated that their country will not accept refugees coming through this route henceforth, and ordered the Italian agencies to send the ships back. This order by Salvini created a major sensation in the European Union. Such an open stand against refugees taken by Italy, which has accepted hundreds of thousands of refugees in the last 3 years, indicates that the rift in the European Union over the refugee issue has deepened. Since many countries including Austria, Hungary and Croatia have also supported the Italian stand, it appears that Germany and the Union's leadership, who are supporting the refugees, have been severely cornered.
The fact that such a stand taken by the new Italian government is also gaining support from countries like Germany and France, indicates that the very foundation of the EU is being shaken. While the repercussions of the refusal of entry to the ship Aquarius are still being felt, a new incident of denying permission to two more refugee ships has surfaced. The Italian Internal Security Minister gave this information through a post on social media.
'The two ships, Lifeline and Seefuchs, carrying a Netherlands flag, started from the Libyan shores carrying refugees released by the smuggler gangs. The managers of these ships should well understand that Italy will never partner in the occupations of illegal refugees . Therefore, they should leave aside the Italian course and sail to some other country,' Internal Security Minister, Salvini denied permission to the two new ships in these words.
Following this warning from Salvini, the Italian Transport Minister also took an aggressive stand and asked the Netherlands to call its ships back. However, the Netherlands embassy in Brussels has clarified that these ships were not officially registered in their country.