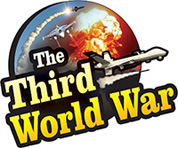 Damascus/Washington: 38 persons have been killed in the powerful air attack by the United States on Sunday, on the bases near the Iraqi border in the Deir al-Zour region of Syria. The Syrian military sources said that bases in Albu Kamal and Tanf in the Deir al-Zour region near the Iraqi border have been attacked. The local groups have confirmed this information. But Pentagon, the Defence department of the United States, has completely denied the news of the attack.
The United States carried out drone attacks on the Syrian military bases in the Deir al-Zour region on Sunday night. A commander from the military front fighting for the Syrian President Bashar al Assad claimed that many people died in the attacks carried out in the Albu Kamal and Tanf regions. The Syrian government media has also confirmed this attack and said that the attacks were carried out by the US-led coalition.
The voluntary organisation 'Syrian Observatory for Human Rights' also confirmed the attacks. The chief of this organisation added that 38 people were killed in the attacks on Sunday night and they were soldiers from countries other than Syria. Some media outlets have claimed that the dead may include Iranian soldiers or members of the Hezbollah.
The United States has explicitly denied the claims about the attacks. 'No member of the United States front has carried out these attacks near 'Albu Kamal' clarified the spokesman of the US Central Command, Major Josh Jacques. The reports of United States' attack on Syria are being consistently received since the past three months and claims have been made of air attacks in eastern Syria in the months of April and May.
The analysts in the Gulf are repeatedly warning that Syria is becoming a battlefield for the United States and Russia and that the Third World War will spark off from here, sucking all the countries in the world, one by one into its flame. Against this background, the aggressive and ever-increasing attacks by the US, attract attention.