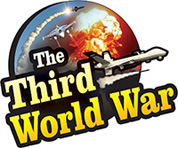 Damascus: Syrian President Bashar Al-Assad alleged that "Earlier, the terrorists were stealing oil from Syria and smuggling it into Turkey. Now, the US military deployed in Syria is stealing the oil and selling it to Turkey.' At the same time, the Syrian President claimed that thousands of US soldiers along with the Blackwater mercenaries were present in Syria.
While talking to the state-run news agency 'SANA', President Assad appealed to the Syrian people to unite against the United States. Assad said that if the United States were to be forced to leave the country, the entire population needed to unite and oppose their presence. While criticising the US military deployment in Syria, President Assad accused the US military of being thieves.
"Before the United States, Al-Qaeda affiliated group Jabhat Al-Nusra (Nusra front) was drawing oil from the Syrian oil wells and selling it in the international market. After gaining control over the Nusra front, the ISIS terrorists started selling the Syrian oil through Turkey. The United States is also doing the same now. The US soldiers are selling the Syrian oil via Turkey," Assad asserted.
Assad alleged that the United States was dependent on the terrorists in Syria, but he refused to elaborate on the matter. He asserted that nothing would be left in Syria and the United States would withdraw from the country, adding that thousands of US soldiers were currently deployed in the state.
'The United States is more dependent on the Blackwater mercenaries than its soldiers. Therefore, even if the United States withdraws hundreds of its soldiers, the mercenaries will continue fighting for the United States. The United States will never really withdraw from Syria because the actual number of US soldiers in Syria cannot be counted,' President Assad claimed.
A few weeks ago, even Russia had accused the United States of stealing Syrian oil. Russia had said that the United States had deployed its military in the Syrian region with Kurdish majority for that purpose. Nevertheless, the United States had not reacted to the Russian allegations. Now, the Syrian President is also levelling the same claims. Albeit, the United States has maintained its stand that the US soldiers in Syria were deployed for protecting the Kurdish people against Turkey's attacks.