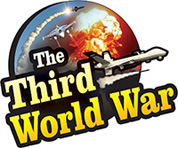 Moscow: The Russian defence ministry has informed that 35 people including 9 Russian soldiers were killed in a bomb attack carried out by the IS terrorists in eastern Syria. The ministry also claimed that 43 IS terrorists were killed in the conflict that followed the attack.
A few days ago, there was an attack on the Russian and Syrian soldiers stationed in the Deir ez-Zor region in eastern Syria. The artillery division of the Syrian military deployed there came under a violent attack by the terrorists at night. The Russian defence ministry had informed that 26 Syrian soldiers were killed in the attack.
Two Russian soldiers were also killed in this terrorist attack and seven were grievously injured. The defence ministry informed that these soldiers succumbed to their injuries while being treated in the hospital. Russia claims that the terrorists had to bear massive loss of life in the counter attack by the Russian soldiers. The Russian defence ministry also said that six vehicles belonging to the terrorists were destroyed.
The Russian defence ministry has claimed that the persons killed in the attack were military advisors and not soldiers. But the information had been exposed in the past, that there are Russian soldiers and mercenaries deployed in the Deir ez-Zor region and no advisors. The Russian mercenaries have been deployed to protect the Assad regime in the Syrian conflict, going on for the last few years.
Reports were being published in the western media about these Russian mercenaries. Russia had dismissed these reports. But the matter flared up again in February, after these Russian mercenaries along with the Syrian army attacked the United States soldiers in the Deir ez-Zor region. Around 60 United States soldiers had taken strong action against these Russian mercenaries and the Syrian soldiers. More than 100 Russian mercenaries were reported to be killed in the action. The United States' soldiers involved in the action had revealed this information.
There is a conflict between the United States, terrorists of IS, Kurdish rebels and the pro-Russian Syrian army to gain control of the Deir ez-Zor which borders Iraq. Out of these, the east bank of the Euphrates River in under the control of the United States and Kurdish rebels, whereas the Syrian army has established its base on its western bank.