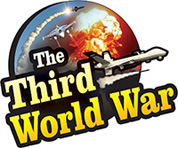 Jerusalem: 'Israel will not tolerate the strategic build-up of the Iranian military. Israel will target Iranian locations anywhere in Syria, at the Syrian border or any other Syrian region. Israel is targeting the Iranian locations even now,' warned Israeli Prime Minister Benjamin Netanyahu. Prime Minister Netanyahu clarified in the meeting of the cabinet of ministers that this information has been given to the Russian President Vladimir Putin as well as the US Secretary of State, Mike Pompeo.
A weekly meeting of the Israeli cabinet ministers was held on Sunday. Prime Minister Netanyahu gave detailed information about the Syrian action. It had been made clear to Russia that it should withdraw the Iranian and affiliated soldiers from near the Israeli Golan border. Prime Minister Netanyahu had also warned that there would be serious consequences if Iran and its affiliated organisations did not withdraw from near the Israeli border. Russian President Vladimir Putin had accepted this demand of the Israeli Prime Minister and had suggested Iran and its affiliated organisations to withdraw from the Syrian border.
However, Iran as well as the Hezbollah have refused to accede to Russia's suggestion. Syrian President Bashar al-Assad also justified the deployment of the Hezbollah and Iranian military in Syria. Reports are being received that 500 more Iranian soldiers have been deployed near the Golan Heights border. Against this background, Israeli Prime Minister Netanyahu had a telephonic discussion with Russian President Vladimir Putin.
The Israeli Prime Minister threatened to attack the Iranian locations in Syria during his discussion with President Putin. 'Iran should withdraw from Syria or else Israel will have to take action on the Iranian locations in Syria. Israel has already taken such action in the past and the attacks on Iranian and affiliates' locations will continue even in the future. Notwithstanding whether their locations are near the Israel-Syrian border or in the deepest parts of Syria, Israel will not stop from taking action against them,' Israeli Prime Minister told the Russian President.
Netanyahu said that he also had discussions with the US Secretary of State, Mike Pompeo. Meanwhile, Russia has claimed that there was a consensus between Netanyahu and President Putin that there should be increased coordination between Russia and Israel regarding the Syrian action.