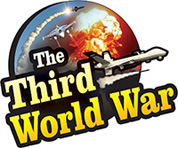 Washington/Moscow: While there is mounting tension between the United States and the western countries on one hand, information has been revealed that Russia has modernised the nuclear bunkers located in its main defence base at Kaliningrad in the Baltic sector. The matter came to fore in an article published by the leading think tank from the United States, 'Federation of American Scientists' (FAS). The FAS has published satellite pictures of the Russian nuclear bunkers. Currently, the FIFA world cup tournament is being held in Russia and some important matches are scheduled to be held in Kaliningrad. In view of these events, the US think tank has created a sensation by publishing the photographs.
The headquarters of the Russian Baltic command in the Kaliningrad region had once again become a topic of discussion after the Ukraine conflict broke out in 2014. In view of the Ukraine conflict, the United States and the European countries are making efforts to improve the defence preparedness in Europe with help from NATO. In reply, Russia has also started taking aggressive steps and the Baltic deployment is central to this effort. As Kaliningrad is the headquarters of the Baltic command, the country has given more stress on defence preparedness in this region and has deployed military on a large scale there.
In view of this, the claims of nuclear preparedness in Kaliningrad, published by the US think tank gain importance. Hans M. Kristensen, the Director of the Nuclear Information Project at the FAS, has published this article revealing information about the Russian nuclear bunkers at Kaliningrad. In this article, Kristensen has claimed that the nuclear bunkers built in 2016 in the Kulikovo area of the Kaliningrad region have been extensively modernised. He has also published satellite pictures, in support of the claim.
Hans M. Kristensen has warned in the article that modernisation of the nuclear bunkers implies that the nuclear capability of this area has been increased. In the last few years, it has been observed that Russia is increasing the number of its non-strategic nuclear weapons and the United States administration has given information that Russia has approximately 2000 of such weapons.
Hans M. Kristensen expressed the possibility that the modernisation of the nuclear bunkers in Kaliningrad could be to augment their capacity. He also warned that it meant all the three Russian armed forces can use nuclear weapons very easily from the Baltic region.
A few months ago, another think tank had warned of the increasing Russian nuclear capability being a warning bell for Europe and that it will easily defeat the NATO forces in Eastern Europe.