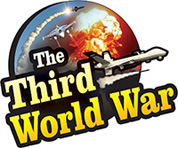 Burkina Faso: – A minimum of 14 people were killed in the terror attack on a church in the Hantoukoura town of Burkina Faso. The local sources expressed a possibility of involvement of some terrorist organisation in the attack. Since last year, the Christian community in Burkina Faso is consistently being targeted, and the attack on Sunday was the fifth major attack on Christians.
There was an attack on a church in the Hantoukoura town in Burkina Faso, near the Niger border. As per the information received from the local agencies, this attack was carried out while the Sunday mass was in progress. The President of Burkina Faso, Roch Marc Christian Kabore, denounced the attack in harsh words saying that this was a barbaric act.
Many people have been injured in the attack in the Hantoukoura town and the security agencies have launched an extensive search operation. It is said that a terrorist organisation affiliated to either Al Qaeda or IS may have a hand in the attack.
The increasing influence of terrorist organisations from neighbouring Mali is considered to be the main reason behind the increasing terror attacks in Burkina Faso. Both the terrorist organisations Al Qaeda and IS are active in Mali. These organisations are trying to establish their base in Burkina Faso to increase their influence in the country and the increasing incident of terror attacks is considered to be a part of the same efforts.
France, with the cooperation from the European countries, has launched a counter-terrorism campaign in this sector and has deployed thousands of soldiers. But this campaign is not attaining the requisite success, which is evident from the attacks taking place in Burkina Faso and the neighbouring countries.
There is panic setting amongst the foreign nationals and companies in Burkina Faso due to these attacks. An Australian company in Burkina Faso, engaged in the mining sector, has announced withdrawal from the country. Meanwhile, the US embassy has cautioned its citizens.
The Burkina Faso military had announced in the last month that six terrorists had been killed in an encounter in the Nahori province. The military sources informed that the killed terrorists included Abdol Hadi, leader of the terrorist organisation 'Ansarul Islam.' This was the second major action taken by the military in the last month. Before this, 32 terrorists were killed in an encounter in the Bam and Loram provinces.