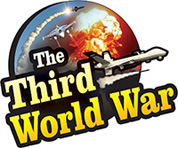 Ankara/Washington/Damascus: Turkey has carried out airstrikes at 54 locations in Syria, and 76 soldiers have been killed in the attacks. Turkish Defence Minister Hulusi Akar has released this information. But the Syrian news channel has claimed that the Syrian military has not lost a single soldier in these attacks. While Russia is supporting the attacks by the Syrian military on Turkish soldiers, the United States has declared support for Turkey.
Since the last month, the Syrian military has opened a counter-terrorist campaign in the north-western region of Idlib. But Turkey is accusing the Syrian military and its supporter Russia of attacking Turkish soldiers and the Syrian rebel groups. Against this background, Turkey deployed its military for the security of its soldiers and its affiliated groups. But five Turkish soldiers were killed in an action taken by the Syrian military before the deployment on Monday morning.
Turkey, infuriated with the Syrian military action, continued fierce artillery shelling on the Syrian locations in Idlib till Tuesday morning. As per the information given by Turkish Defence Minister Hulusi Akar, the Turkish military has carried out a combing operation on the locations of the Syrian military locations in Idlib. Seventy-six Syrian soldiers were killed in operation.
A few hours ago, Turkish President Erdogan had claimed to have used F-16s for attacks on Syria. But Akar said that since the fighter jets were not used at all during the operation, there was no question of violation of the Syrian airspace.
A human rights organisation based in the United Kingdom also gave information regarding Turkish military action. It also said that 17 Syrian soldiers were killed in Turkish action. But the Syrian military is claiming that there have been no casualties on their side. Russia has said that discussions are being held with Turkey to impose a ceasefire in Idlib.
Turkish President Erdogan, only a few hours ago, had warned Russia to keep away from the Idlib conflict. The Turkish government declared that although there is cooperation between Russia and Turkey in other parts of Syria, Russia should not expect any agreement regarding Idlib. The international media had claimed that a difference of opinion has developed between Turkey and Russia over the Idlib issue.
The United Nations is claiming that five hundred thousand people had to immigrate because of the Idlib conflict in the last two months. Whereas, President Erdogan stated during his Ukraine visit that a million immigrants would reach the Turkish border because of the Idlib attacks.