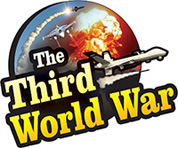 Burkina Faso: Two successive steps taken by the Burkina Faso military has resulted in the killing of 32 terrorists. The military has informed that these actions were carried out in the Bam and Loram provinces. Many women who were held hostage for sexual exploitation were rescued during the operation.
Since the last one year, the incidents of terror attacks have increased substantially in the African region, known as the Sahel region. These include Chad, Mali, Niger and Burkina Faso. These attacks are carried out by terrorist organisations like Al Qaeda and IS while the local security agencies are not able to control the attacks.
Military bases are being targeted in Burkina Faso and more than ten bases have been attacked in the last one year. More than 50 soldiers have been killed in these attacks. Burkina Faso is consistently assuring increased military deployment but the spate of terror attacks continues.
There has been an increase in the attacks on the gold mines in the country along with the military bases. There have been two attacks on the gold mines in the last month where more than 60 people have lost their lives. In the attack carried out at the beginning of the month, the unit providing security to the mine was also attacked along with the mine workers.
Against the background of the increasing terror attacks, the success achieved by the Burkina Faso military is significant. As per the information provided by the military, counter-terrorism action was carried out in two provinces on Friday and Saturday. Twenty-four terrorists were killed during this operation on Friday in the Loram province. The sources in the military informed that at this time, women held captive by the terrorists were also rescued.
Eight terrorists were killed during this operation on Saturday in the Bam province and large quantities of arms and ammunition were seized. The operation carried out on Friday and Saturday has become the most successful counter-terrorism operation in the whole of last year.
According to the initiative taken by France, the G5 Sahel Force with nearly 3,000 soldiers has been deployed to stop the terrorist activities in the Sahel region. Some of the units from this force have been deployed in Burkina Faso too. But the terrorist organisations have targeted the bases of these units and have killed many soldiers. This has weakened this African force and the counter-terrorism campaign is suffering.
Against this background, two weeks ago, France announced to increase military deployment in Burkina Faso. At the same time, the United States also announced that the Agadez airbase, in Niger, was fully operational.