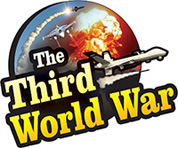 Beijing: The Wuhan virus epidemic, which has spread across the world, has already claimed 106 lives, but at the same time, 976 people are in critical condition. Moreover, it has been reported that 4577 people are infected with the virus. Senior Chinese officials have warned that the Wuhan virus, which is fatal in its preliminary phases, is spreading more aggressively than the SARS virus. The officials have stated that 1,000 patients infected with the virus are to be found in the Wuhan city alone.
After finding the maximum number of infections in the Wuhan city, action is being taken on a war footing to build a medical facility dedicated for this cause in the city. Zhou Xianwang, the Mayor of Wuhan, has informed that patients infected by the Wuhan virus will be treated in the new facility. The officials have clarified that this is being done in view of the high communicability of the virus. Currently, the highest number of patients is found in the Hubei province in China.
Gao Fu, a senior official in the Chinese Health Department, compared the Wuhan virus to the SARS virus which rocked the world in 2003. Fu has claimed '774 people died in the SARS mayhem in 2003. More than 8,000 people were infected. By looking at the number of deaths, the Wuhan virus does not appear to be as dangerous as the SARS virus. But the Wuhan virus is fatal in the preliminary stages itself. Therefore, this virus is more dangerous than SARS.'
All the countries in the world have issued an alert to stop the spread of Wuhan virus. Hong Kong has temporarily suspended the trains travelling between China and Hong Kong. This has been ordered by Carrie lam, the chief executive of Hong Kong. Whereas, the Chinese neighbours, Japan and South Korea, have arranged special aeroplanes to bring their citizens back from China. The US State Department has issued an advisory for its citizens to reconsider the decision of travelling to China. The United States is already started planning to evacuate its officials and employees from Wuhan city in the last week. Canada also has started a detailed examination of all the travellers coming from China in any mode. Whereas, Sri Lanka and the Philippines have stopped issuing visas to the people coming from China.
Meanwhile, The World Health Organisation (WHO) has sent a team to China to study the Wuhan virus. WHO has said that any further announcements regarding the Wuhan virus will be made after the team completes its investigation.