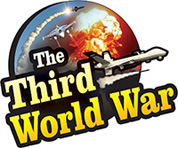 Washington/Beijing: 'Huawei is a company owned by the state of China and it has deep connections with the Chinese intelligence service. Therefore, the company becomes a major threat to national security,' US Secretary of State Mike Pompeo sternly warned. He further added that other countries of the world should also think twice, before assigning any work to the Huawei company. Pompeo's warning indicates that US President Donald Trump would intensify action against the Chinese companies.
Last week, Canada announced that the initiation of the extradition process for the handover of Wenzhou Meng, the chief executive director of Huawei company to the United States. In December, Canada had arrested Meng at the request of the United States. Following that, in the month of January, the United States filed a charge sheet, against the company. It includes serious accusations such as technology theft, fraudulent bank transactions, interfering with justice along with carrying on business with Iran by violating the US sanctions against it.
The Trump administration opened an aggressive international campaign against the Chinese company, in addition to filing of the charge sheet. The United States started pressurising its allies at the international level to cancel contracts awarded to the Huawei company, realising the potential threat that it posed. Even in the last month, during the Mobile World Congress held in Europe, the US officials claimed that the European countries had realised the threat Huawei posed. Against the background, Pompeo threat becomes much significant.
Pompeo clarified the position of the United States over the matter saying, 'Huawei is owned by the state of China and has deep connections to their intelligence service. That should send off flares for everybody who understands what the Chinese military and Chinese intelligence services do. We have to take that threat seriously.' The US Secretary of State also clarified that during his visits to the countries around the world, he had warned them regarding Huawei's threat and advised them to watch their steps, while taking decisions on Huawei.
Meanwhile, Huawei has dismissed all the accusations made against it and has warned of a legal action against the United States.