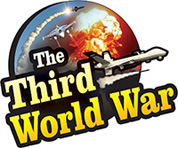 Taipei: 'To abolish the enemy and keep its shores safe', Taiwan has initiated the process to buy the advanced 'Abram' tanks. The Taiwanese Defence Minister informed the Parliament and clarified that the decision about the number of 'Abram' tanks to be purchased will be taken soon. This information provided by the minister becomes important against the background of the Chinese threats of attack on Taiwan. The United States, who has taken an aggressive stand against China in the past few months had already expressed willingness to supply advanced arms systems to Taiwan.
Chinese fighter jets had intruded in the Taiwanese airspace a few days ago. China had stated that these were warning bells for Taiwan while its officials had threatened that henceforth it will directly act without issuing any warning. In spite of this, Taiwan had announced an aggressive war exercise not paying any heed to the Chinese threat. It had led to a tremendous increase in tensions between the two countries. While China's stand is that Taiwan is not an independent country but is an integral part of China, the Taiwanese government on the other hand is firm that it is completely equipped to protect its sovereignty from China.
There have been major changes to the China and Taiwan policies, since the Trump administration assumed power. It is evident that the United States considers Taiwan as a sovereign state in view of the approval of the 'Taiwan Travel Act' in the US Congress. It has also made preparations to supply large quantities of arms to the country. China had reacted to this by issuing a warning to the United States that states, such a decision by the United States will have its effect on the bilateral relations. It had also threatened Taiwan with a war over this matter. Whereas, the United States had replied to these threats with a further increase in arms supply to Taiwan.
Against this background, by preparing to purchase the advanced 'Abram M1A2' tanks from US, Taiwan has once again made a clear statement that it is not going to bow down before the Chinese military might. The country seems to be taking this decision being fully aware that a vitriolic reaction could be expected from China. Therefore, there are clear indications of the agreement for 'Abram' tanks between the United States and Taiwan to be complete soon.