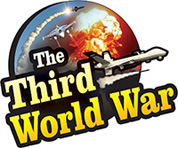 Beijing: Against the backdrop of repeated jolts received by the economy and the uncertainty in the trade war with the United States; China has increased its Gold purchases. The Chinese Central Bank has purchased Gold for the third successive month, taking the total official gold holdings to 1,874 Tonnes. This consistent purchase of gold by China becomes significant, especially at a time when the prices are ruling above $ 1,300 per ounce.
People's Bank of China, the Central Bank in China, purchased 10 tonnes of Gold in February. Earlier, the Chinese Central Bank bought 11.8 tonnes of Gold in January 2019 and 10 tonnes in December 2018. This purchase of 32 tonnes of Gold, in three months, is considered to be the highest purchase of gold by China in the last two and a half years. Before this purchase, China had not revealed any official information about the Gold stocks, from November 2016 to December 2018.
Many had expressed suspicion on Chinese silence at a time when the other countries were stressing on gold purchases. Some analysts had claimed that China is the largest buyer of gold, but this fact has not yet disclosed before the world as its method for acquiring gold is different. While there was no information received from China, this country had reached the top in production, demand and use of Gold. It had also started an independent Gold exchange. Some websites had expressed the possibility of the Chinese Gold stocks being at 8,000 to 10,000 tonnes level.
The increasing Chinese Gold Stocks is a part of the plan to challenge the US dollar as the international currency. China and Russia are working together on this plan, and Russia too has taken its Gold reserves to 2,000 tonnes mark. The leading financial institutions in the world have predicted that the Gold rates will scale $ 1,500 per ounce in the coming year.
The uncertainty created in Europe over Brexit, the reigning tension in the Middle East against the background of the Iran nuclear program, the elongating shadows of recession over the world economy, may cause a sudden spurt in this. Therefore, Russia and China along with some other countries have started a spate of buying Gold.