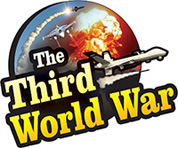 United Nations: 'Cyclones in Mozambique and famines in India have caught the attention of the global media. However, many climate crisis disasters are striking around the world, causing a huge loss of lives and other damage. This is not about the future, this is about today,' saying, so the United Nations Organisation (UNO) warned about the rising number of significant climate crisis disasters around the world. Mami Mizutori, a senior official in the UNO, claimed that with such disasters occurring almost every week, the global economy might suffer losses of up to $ 500 billion, every year.
Mizutori expressed displeasure that the world is being hit by a climate crisis disaster every week, and all the calamities are not provided with the required attention. The UNO official appealed that these calamities are affecting the developing countries more and there need to be some immediate measure taken, to prevent it. Till now, the focus while facing the climate-related calamities was to minimise the losses caused by it. The UNO report warned that this needs to change now and the focus has to be shifted to building modern day infrastructural facilities with huge investments, to face the natural calamities.
There is a continuous talk over the emergency and the severe crises created by climate change. UNO senior official Mami Mizutori issued a sensational warning that if a serious thought is not given to the consequences and losses due to climate-related disasters, the human race might find it difficult to survive. She also pointed out that the enormous losses caused by certain calamities can be minimised. She further said that the factors such as giving early warnings to the population likely to be affected, appropriate infrastructure and government being more aware of vulnerable areas are also essential.
At the same time, the problem of increasing climate crisis disasters and the growing losses is not faced by the developing countries alone. The forest fires in the United States and the heatwave in Europe have proved that natural calamities are hitting even the developed countries. Even the developed countries pose the challenge of developing proper infrastructure to keep its citizens safe, points the UNO report.