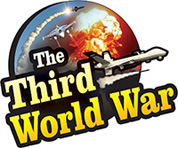 London: Philip Rycroft, the Permanent Secretary at the Department for Exiting the European Union, has recently warned in an interview that it was necessary for everyone in the United Kingdom to worry about No-Deal Brexit. Rycroft cautioned in the interview that the No-Deal Brexit option consists of all sorts of threats. Most of the British people seem to have taken the statement of the senior official, very seriously. Nearly 40% of the British citizens have started hoarding essential commodities, given the uncertainties over Brexit.
British Prime Minister Theresa May has resigned owning up the responsibility for the failure of the Brexit. The process for the selection of a new leader from the ruling party has already started. Former Foreign Secretary Boris Johnson as also the current Foreign Secretary Jeremy Hunt are forerunners in the race. Both the leaders of the Prime Ministerial race, have clearly expressed that they were prepared for a No-Deal Brexit situation. Therefore, the risk of the United Kingdom (UK) leaving the European Union (EU), without any agreement, has increased.
All the critical agencies in the United Kingdom have been warning over the No-Deal Brexit alternative. It has created panic amongst the British populace, and there are serpentine queues outside malls and supermarkets, for buying essentials. Many families have started rationing for six months, because of the possibility of a No-Deal Brexit, likely to happen in October. The citizens have started hoarding packaged food, essential medicines, insulin, clothes and various items necessary for emergencies. The information was revealed in a survey conducted by the software firm Bliss.
The Food and Drink Federation has expressed fears that in view of the hoarding by the British people, a shortage of food and other essential commodities may be faced, during the months of October-November. Many companies are revealed to not have sufficient storage space to stock the extra essentials, for the possible Brexit scenario, likely at the end of October. The analysts have predicted an anarchy-like situation with respect to basic consumer essentials such as food and medicines, at that time.
Meanwhile, the leading group, Confederation of British Industry, has issued a severe warning that after No-Deal Brexit, the investments in the British industry could slide to a record low and will have severe effects on the British economy.