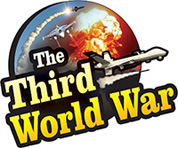 United Nations: China, committing atrocities on the Uyghur Muslims in the Xinjiang province, has received a severe jolt at the international level. 22 countries rebuked China demanding stoppage of atrocities against the Uyghur Muslims, during the meeting of Human Rights Commission, at the United Nations. The international media and analysts claimed that China has been badly disgraced because of this shock, received during the United Nations.
Last year, in August, a report had been published saying that Chinese communist government had place 1.1 million of its own, Uyghur Muslim, citizens, under house arrest. The issue of the Uyghur Muslims in China once again came on the anvil, following this United Nations report. The report exposed that hundreds of thousands of Uyghur Muslims had been detained in camps named Educational Training Centre.
The Chinese defence in this matter says that this action is being taken to get these Uyghur Muslims out of the extremist influence. China also claimed that these Uyghur Muslims were looked after well. But the reality is entirely different and the Uyghur Muslims are facing oppression in these camps. There is criticism from around the world that this is a Chinese attempt to wipe out the identity of this community.
Members of the Human Rights Commission, Canada, Japan along with the European countries castigated China over the Uyghur issue. These member countries have written a letter addressed to the chief of the commission, raising the issue of Chinese atrocities. China is facing severe criticism over the issue and strong concerns are being expressed over the treatment meted out to the Uyghur Muslims by China. This is claimed to be a message delivered to China, by the international community, collectively.
A few days ago, the issue of the atrocities against Uyghur Muslims had also been raised in the meeting of the UN Security Council. Earlier to e a shocking fact had surfaced that China had started use of 'Facial Recognition', for carrying out surveillance on the Uyghur Muslims. The Chinese agencies have collected information of more than 10 million Uyghur Muslims and a shocking revelation is made that the Chinese agencies can keep surveillance on these people anywhere in the country, using the technology.