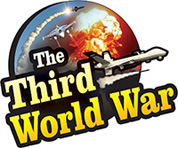 Washington: 'I can see that this war might explode anytime, but can't be said when and how,' said the US Secretary of Defence, James Mattis. Mattis issued this warning while talking about the potential war between Israel and Iran in Syria. Defence Secretary Mattis expressed this grave possibility while talking to the press, after discussions with the Israeli Defence Minister, Lieberman.
Both, Iran and Israel are repeatedly warning of a possible war between them and each of them has predicted dire consequences for the other The US Secretary of Defence has endorsed the possibility with his statement that the war can spark off at any time. The US Defence Secretary said that the war is inevitable as Iran has continued to support Hezbollah and the other anti-Israel organisations in Syria.
Reports say that a large consignment of arms has been delivered by Iran for the Syrian army and Hezbollah in Syria. Following this, the United States surveillance has been stepped up substantially, as per the US Defence Secretary. He said that in spite of this, war between Iran and Israel may spark off at any time. Israel had carried out air attacks on the Iranian bases in Syria on 9th and 17th April. Iran suffered major losses in these attacks and warned that Israel will have to pay dearly for these attacks.
Iran is reported to be preparing for a fierce war with Israel following this. The Israel Ambassador too had alleged before the United Nations Security Committee that Iran has deployed 80000 trained troupes near the Syrian capital. The Israeli Ambassador had said that this created a major threat to Israeli security.
In view of this, the US Secretary of Defence has raised the alarm about a likelihood of the war between Iran and Israel being ready to explode at any time.