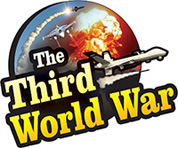 Tehran: Iranian farmers have joined the widespread agitation, against the government in Iran on the issues of economic sanctions and clean water. The farmers in Isfahan and Varzaneh have started a protest, blaming the government's apathy as the reason for drying up of the rivers. The Iranian agencies have initiated actions against these demonstrations, which have been going on for a few days and are generating severe reactions.
After the United States imposed stringent sanctions on Iran, the discontent in Iranian people against the government is being expressed in the form of protests in various parts of the country. The government is being jolted, as the protestors are shouting slogans against the supreme leader and preacher Ayatollah Khamenei. Even in the Varzaneh protests the slogans like 'The government is feasting on the food stained with our blood, and now we need justice' are being said.
The political and social discontent is being expressed in Iran and the protestors are claiming that the the common public is suffering, because of the wrong policies of the Khamenei government. Although the Iranian government is trying to suppress the reports regarding the protests, the protests are being taken very seriously at the international level. The United States and Israel have taken note of these protests and have expressed support for the protestors.