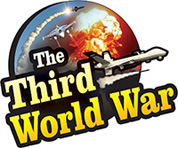 Brussels: Mike Pompeo who attended the NATO conference for the first time, issued a warning to Turkey soon after being sworn in as the US Secretary of State. 'Turkey, a NATO member, should consider the United States' concerns before buying the S-400 air defence system from Russia,' warned Pompeo. Turkish Foreign Minister Cavusoglu has said that the US threats about the purchase of the S-400 system are unacceptable and that Turkey does not care for these threats.
A conference of foreign ministers was organised at the NATO headquarters in Brussels over the issue of the Syrian conflict and increased Iranian activities. The newly appointed US Secretary of State Mike Pompeo held discussions about Syria, with Turkish Foreign Minister Mevlut Cavusoglu, during the conference. At this time, the US Secretary expressed displeasure over the air defence system transaction between Russia and Turkey.
"The US Secretary of State warned Turkey about the after effects of the Turkish purchase of the S-400 system from Russia," informed a US official. Secretary Pompeo also suggested that Turkey should consider deploying the NATO air defence systems instead of buying the Russian S-400 system.
"This threat from the United States is unacceptable to Turkey. The threat of sanctions over the purchase of equipment from someone will not affect the Turkish position", asserted Cavusoglu. "As the agreement for S-400 has already been concluded, there is no possibility of any deviation," replied Cavusoglu to the United States.
Foreign Minister Cavusoglu assured that for Turkey's future need for an air defence system, the United States' 'Patriot system' will be considered.
The NATO had submitted the proposal for deploying the anti-missile 'Patriot systems' to Turkey, a long time ago. Due to the difference of opinion with the then Obama administration, Turkey had initiated the $ 2.5 billion transaction for the Russian S-400 system, refusing to consider the NATO proposal.
This aggravated the difference of opinion between Turkey and the United States. However, Turkish Foreign Minister Cavusoglu announced that during the discussions in Brussels, there was consensus between the two countries over the issue of the Kurdish rebels, which is the main point of contention in Syria.
Cavusoglu informed that Turkey and the United States will be jointly executing the action in Manbij in Syria. Cavusoglu also clarified that there were positive talks about the withdrawal of the Kurdish rebel organisation 'Syrian Kurdish People's Protection Unit' (YPG) from Manbij. The Turkish Foreign Minister said that soon there will be further discussions between Turkey and the United States on the matter.