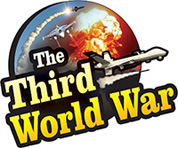 Moscow/Caracas: Russia, consistently supplying military and financial aid to Venezuela, has started moves to take over the Venezuelan oil sector. A report published in the media claimed that a Russian company would be taking over the Venezuelan oil company, PDVSA, against the loans provided to it. Although the Venezuelan leaders have dismissed the claims, the Russian sources have confirmed the development.
Russia is consistently providing financial aid to Venezuela since the last two decades. Over the last 13 years, Russia has given Venezuela financial aid worth nearly $17 billion. Russia has also helped Venezuela in the military and technology sectors and a Russian military unit is deployed in Venezuela. Since the last few years, it has been observed Russia has always stood by Venezuela, on the international level.
Russian aid has increased substantially during the regime of the Venezuelan President Nicholas Maduro. Two years ago, Russia had decided to restructure a loan of $3 billion, given to Venezuela. As per the arrangement, the Venezuelan government had to repay this loan over the next ten years. This includes the funding, given by the Russian company to the Venezuelan company, which is over $1 billion.
Given the sanctions imposed by the international community against Venezuela and the collapsing economy, the Venezuelan government can't repay the loan taken for the oil company. Billions of dollars are blocked as the United States has frozen the US assets of PDVSA. In this scenario, the Venezuelan government is believed to have been forced to take this major decision.
Venezuela is known to be the country with maximum oil reserves in the world. The country has an oil reserve of nearly 297 billion barrels and the entire reserves are under government control. These enormous reserves can go under Russian control, if the Russian company acquires PDVSA. Analysts have claimed that this can be a decisive turning point, in the international oil market.
Claims have been made that Russia has taken over the Gold mines and an island in Venezuela, in the last one year. The control over the oil reserves following that becomes a significant development.