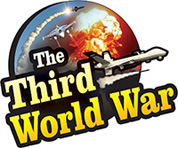 Kabul: 66 people were killed and more than 100 injured in a serial blast at a Mosque in Nangarhar in eastern Afghanistan on Friday. President Ashraf Ghani expressed intense annoyance over the bombings and has warned of strong retaliation. The terror attacks have increased in Afghanistan over the last few months, and the United Nations has accused the Taliban of being responsible for the instability in the country.
The attacks were carried out in the Haska Mena district near the Pakistan border. The blasts were triggered at a time when there was a large gathering of people for the Friday prayers. At that time, a minimum of 350 people was present in the Mosque. Attaullah Khogyani, the government spokesman, informed that potent explosives were used in the blasts. Therefore, fears are being expressed that the number of casualties may rise further. Some media claimed that it was not a bomb blast but a rocket attack. No terrorist organisation has accepted the responsibility of the explosions as yet. But the government and the local organisations have been claiming that the Taliban is responsible for the attack.
President Ghani accused that the Taliban and their associates have declared their intentions by attacking a Mosque whereas, US Secretary-General Antonio Guterres expressed a concern that a large number of women and children were injured in the blasts in Afghanistan. The human rights organisation warned that ignoring the attacks on the innocent population by the terrorists will be suicidal.
A report published by the United Nations only a few hours before the blasts, criticised that there was an increase in terror attacks in Afghanistan. One thousand one hundred seventy-four people have been killed in the terror attacks in Afghanistan during the period from 1st July to 30th September, this year. There is a 42% increase in the terror attacks over last year. Guterres expressed concerns that the casualties included 40% of women and children.
The United States had initiated a dialogue with the Taliban to try and end terrorism in Afghanistan. The United States had announced that the Taliban demands were under consideration. But the Taliban continued their attacks even after the talks, targeting the Afghan and US soldiers. Showering criticism on these advanced attacks, President Trump withdrew from the dialogue. The analysts have alleged that therefore, the Taliban carried out this attack, to draw the attention of the whole world, including the United States.
Meanwhile, since the last few weeks, the Afghan and US military has started a massive campaign against the Taliban. It is claimed that the Taliban is suffering huge losses because of this campaign.