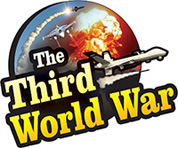 Moscow: The largest Russian oil company 'Rosneft' has decided to permanently outcast US dollar from its transactions. In an independent release, Rosneft clarified that henceforth, the oil rates will be announced only in Euro, instead of US dollars. All the customer companies have been issued instructions regarding this and the company has already started transacting in Euro, since the beginning of October.
Russian President Vladimir Putin had made a prediction regarding the US Dollar, during the visit of the Chinese President Xi Jinping's visit to Russia. Putin had said that the world is losing faith in the US Dollar. Thereafter, last month, the Russian Finance Minister had announced that Russia will be buying debt bonds in currencies other than the USD. Following that, President Putin had announced transactions with Turkey, one of the largest trading partners of Russia, will only be in the local currency.
This sequence of events clearly indicates that Russia has eliminated the USD, entirely from its economy. The decision by Rosneft, the largest Russian oil company, to conduct oil transactions in Euro, is the next stage in the initiative. Russia has already started dealing in currencies other than the USD with its leading trading partners like Japan, China and the European Union. There is a proposal to deal in local currencies, with countries like Indian and Turkey.
Russia is a leading economy in the oil, defence and agriculture sectors. Therefore, reduction of USD component in the Russian international transactions, in these sectors becomes significant. Russian President Putin has consistently made statements against the USD and has indicated that Russia will trust other currencies more than the USD. As per reports, Russia has been investing in Chinese Yuan and Euro for its economy.
Russia, consistently faced with US sanctions, since the last few years, has initiated aggressive steps to reduce the economic domination of the United States. Reducing the domination of USD is the most important step in that direction. President Putin seems to have successfully implemented this stage through record Gold purchases over last few years, preference to local currencies in bilateral deals and increasing component of other currencies in the national foreign exchange reserves. The decision taken by a company like Rosneft is a result of the same efforts.
Rosneft is the largest oil company in Russia and exports a whopping 2.4 million barrels per day. India and China are among the largest importers of this oil.